St. Vincent De Paul Society Naples
N
o
N
e
i
g
h
b
o
r
L
e
f
t
B
e
h
i
n
d
Serving Collier County for over 50 years!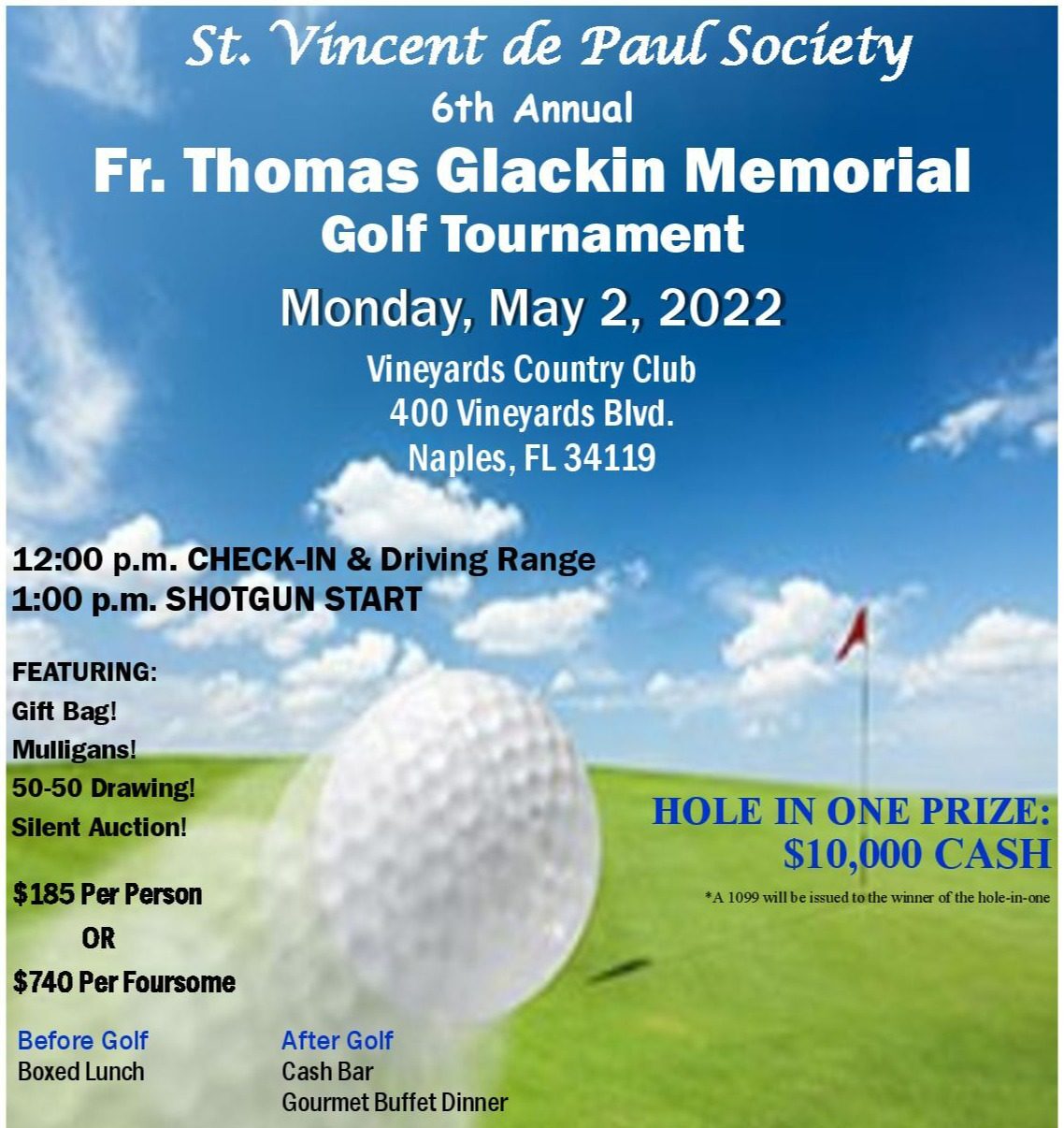 6th Annual SVdP Golf Outing 2022!
SVdP Naples is so pleased to announce that the 6th Annual Father Thomas Glackin Memorial Golf Tournament will be held on Monday, May 2, at the Vineyards Country Club. The golf tournament honors the memory of the beloved Fr. Thomas Glackin, who touched thousands of families with his leadership in the church. The tournament will commence with a 1:00 pm shotgun-start… (continued)
T.C. Reed
These people will give you food vouchers for stuff and clothes and Essentials as far as I'm concerned that's one nice place to go for help thanks for the help 👍
Paul Krajnock
Very nice folks. Very efficient and organized. Everyone was wonderful.
David J Laurie
Thanks for the free food. You have an excellent Christian staff and compassionate people on staff. I'm thankful for this Society.
Onelia Bello
This is a very nice place to go when you are in needs for home families or food they help all ways with sweet amability. God bless them.
Marilyn Hill
People there are awesome. God bless you all.
Mark Stevenson
They are awesome, I give thanks to them for being there in times of need.
Brenda Thomas
Awesome organization. Food pantry helping those in need.