Our Blogs
Check out our blogs for individual projects, outreach programs, and communities that our conferences represent.
St Vincent De Paul Society »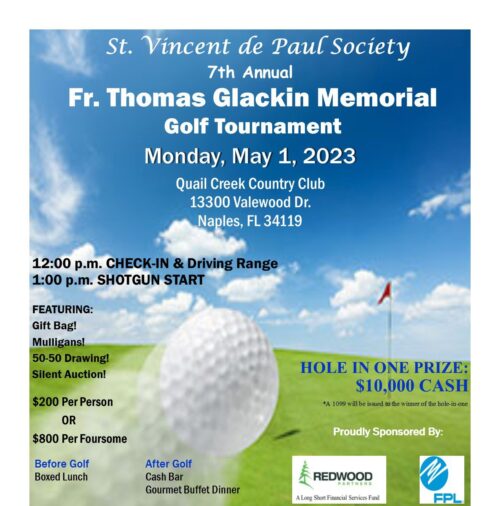 SVdP Naples is so pleased to announce that the 7th Annual Father Thomas Glackin Memorial Golf Tournament will be held on Monday, May 1, at Quail Creek Country Club. The golf tournament honors the memory of the beloved Fr. Thomas Glackin, who touched thousands of...