"Today's efforts will make tomorrow's easier."
– St. Vincent De Paul
While our community celebrates service to the poor and those in need, we are also empowering our neighbors to create systemic change. At the SVdP Naples Family Assistance Center, we have partnered with local professionals to provide valuable Life Skills training because our efforts today can truly make tomorrow easier for those we serve as we strengthen our community.
Eddy Alfaro, with MidWestOne Bank graciously volunteered his time to lead a new training course for our friends. Nearly a dozen people attended, ranging from young adults to married couples and our more experienced adults. Our partner in this program, Eddy, is bilingual and delivered the course in Spanish.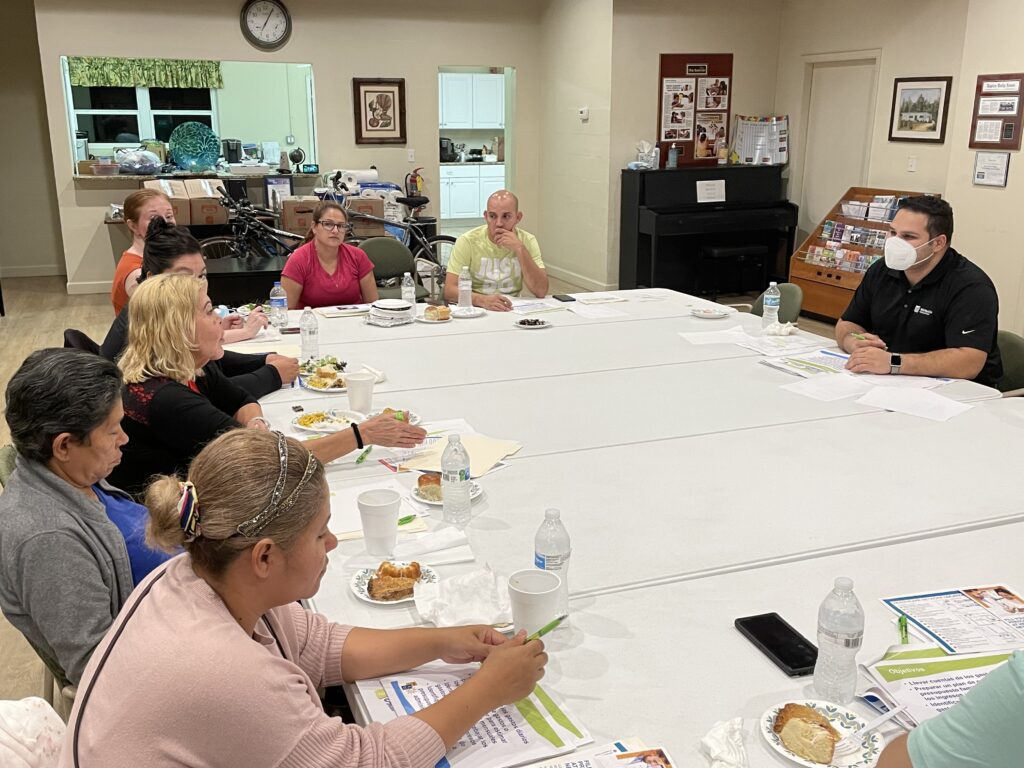 Life Skills courses provide valuable family budgeting, community information, saving and credit principles, and career counseling. By giving knowledge, we are empowering individuals. And, when couples engage in these programs, we empower families to openly communicate and build stronger futures together.
For the most recent presentation, budgeting and building credit were the biggest topics of discussion. According to Alfaro, the most rewarding part of the evening was helping the attendees see the connection between having a solid financial plan and achieving their goals to become homeowners. He was able to share alternative lending programs that help first-time buyers affordably get into a home. Simply learning about a variety of options available, inspired the attendees to care more about their personal financial plans.
Additionally, we provided more information on resources within the Family Resource Center and outside community resources to ensure that attendees could continue to grow personally and help others in need.
Would you like to offer your time and knowledge to help our neighbors learn important Life Skills? Please request more information through our Volunteer Page.